Tropical Wave Continues to Wreak Havoc Across Caribbean
Posted by feww on June 25, 2010
Virgin Islands, El Salvador, Dominican Republic Hit by Tropical Wave
A tropical wave moving across the Caribbean has caused extensive flooding in Virgin Islands, El Salvador and Dominican Republic.
In the Dominican Republic, where there was at least one storm-related death, the authorities were forced to evacuate at least 3,000 people, local reports say.
The so called "Tropical Disturbance 10,' which is currently located between Jamaica and the tip of Honduras, and is moving westward at about 20km/hr (13 mph), has been producing strong showers with thunderstorms, and choppy sea condition with waves of up to 2.5m (7 feet).
There is a high probability (60%) this system could become a tropical cyclone in the next 48 hours, NWS said.

GOES EAST – IR Satellite Image (AVNCOLOR Enhancement). Click image to update.
Sea Surface Temperature (SST) Atlantic and East Pacific Oceans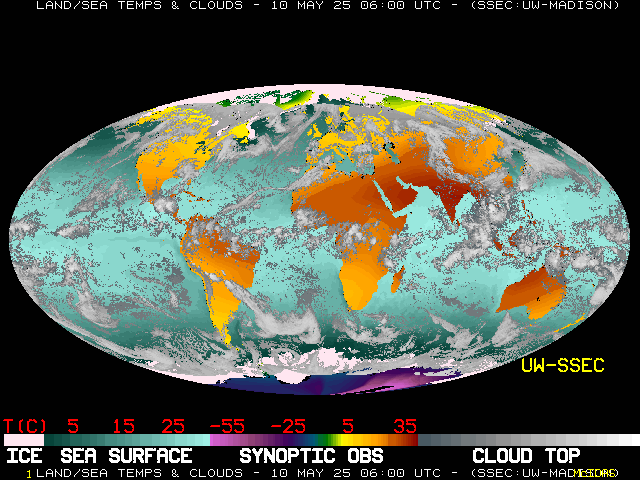 Satellite Imagery (GOES 12 Floater/NOAA/SSD)
Loops/ Satellite Animations (GOES 12; NOAA/SSD)
Related Links: