Mini-Updates of Kīlauea Summit and Lower East Rift Zone Activity
Kilauea – 2018-06-08 13:05:32
At 2:44 AM HST, a small explosion occurred from Kīlauea's summit. PTWC magnitude is 5.5, but shaking was equivalent to a ~M4 event. No radar observations, but satellites suggest any plume is less than 10,000 feet ASL.
Another explosion at the summit of Kīlauea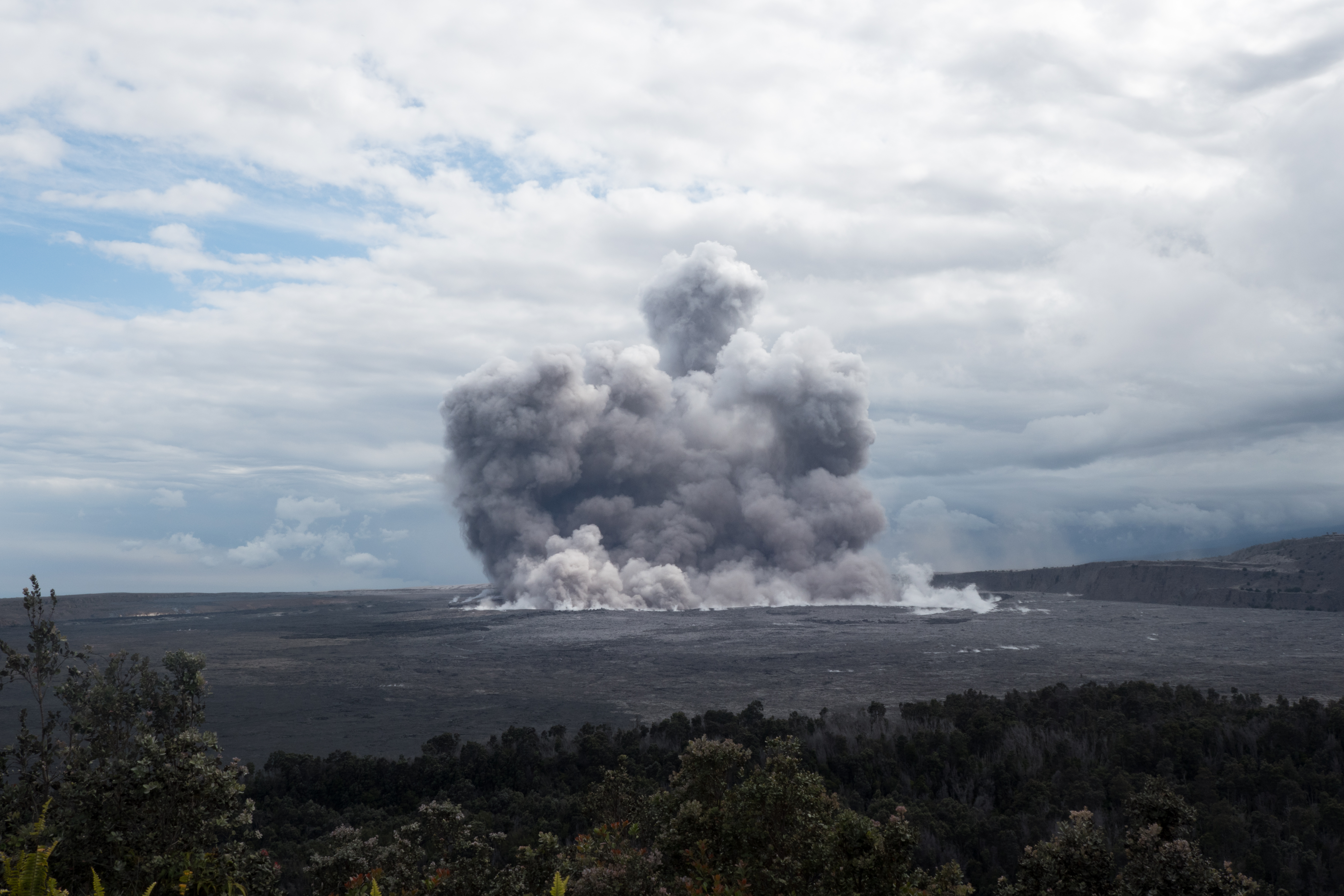 On June 6, at 4:07 p.m. HST, an explosion within Halema'uma'u sent an ash and gas plume to a height of about 10,000 feet above sea level. The explosion released energy equivalent to that of a magnitude-5.6 earthquake; a result of the explosion-related energy release was ground shaking felt throughout the summit area. This plume is typical of those produced by the larger explosions that have occurred at Kīlauea's summit. [USGS-HVO]
PAL – 060802
M 5.2 Volcanic Eruption
19.405°N, 155.281°W [5km WSW of Volcano, Hawaii]
1.0 km depth
2018-06-08 12:44:34 UTC
This earthquake was associated with an ash explosion that occurred around 02:44 AM Friday, June 8th local time from Halema'uma'u crater. A modest plume may have been generated and drifted southwest with possible ashfall at downwind locations. [USGS]