Tropical Depression One: Initial Motion Highly Uncertain
Tropical Depression One Moving West-Northwestward Toward Belize and the Yucatan peninsula, Mexico.

GOES EAST – IR Satellite Image (AVNCOLOR Enhancement). Click image to update.
Summary of Details @ 11:00 pm EDT 03:00 UTC (source: NHC)
Location: 16.7N 84.4W
Distances:

About 415 km (255 miles) ESE of Belize City
About 460 km (285 miles) ESE of Chetumal, Mexico

Maximum sustained winds 55 km/hr (35 mph)
Present movement: WNW or 295 degrees at 15 km/hr (9 mph)
Minimum central pressure: 1004 mb, 753.1mm (29.65 inches)
Coastal Watches/Warnings and 5-Day Forecast Cone for Storm Center (NOAA)

Click image to update forecast track.
Sea Surface Temperature (SST) Atlantic and East Pacific Oceans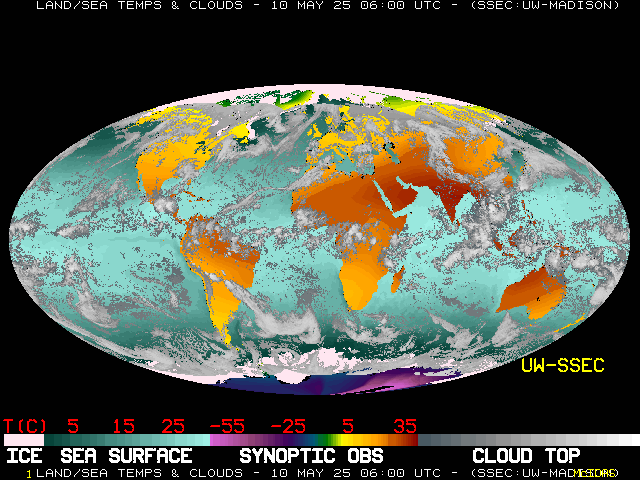 Satellite Imagery (GOES 12 Floater/NOAA/SSD)
Loops/ Satellite Animations (GOES 12; NOAA/SSD)
Related Links: